My first diaper bag was a Ju Ju Be - Be All Perky Perennials Diaper Bag – the most beautiful diaper bag in the world! And I also own a Haiku Large Tote Karma Neutral Wasabi Diaper Bag and a Timi and Leslie Sweetums Travel Wipes Case which is a head turner, but nobody believes it has anything to do with diapering

But this is not a female diaper bag review! This is a DadGear review, and you probably ask why! Well, when my dear husband saw my JJB bag he said "No way am I gonna carry this girly bag!" Of course not! So for his 40th B-day I bought him his very own Dad Gear Messenger Eastern Sun Diaper Bag, and he loves it!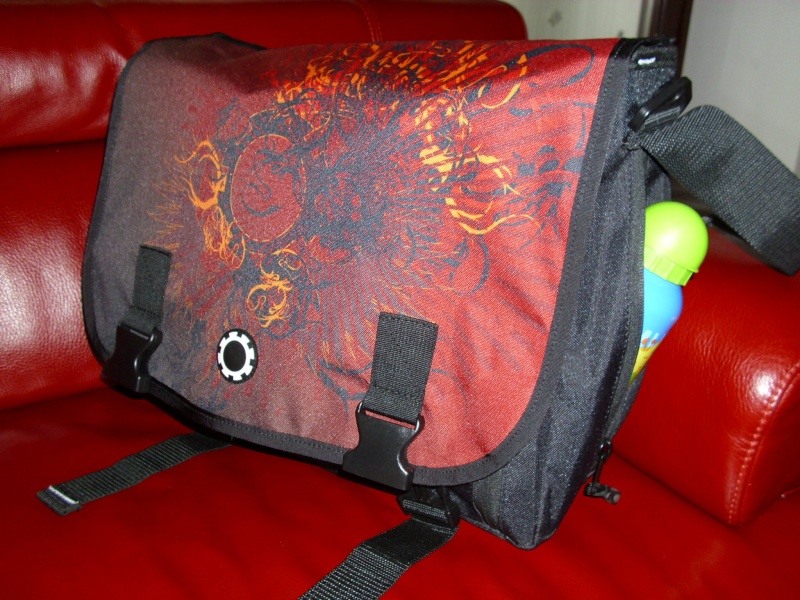 You know how we women like a ton of little and big pockets in our bags so that all the stuff can be well organized – well, men don't care much about that, and this is a true masculine bag.
It has two big pockets for big manly stuff (like diapers, burp cloths and rattles),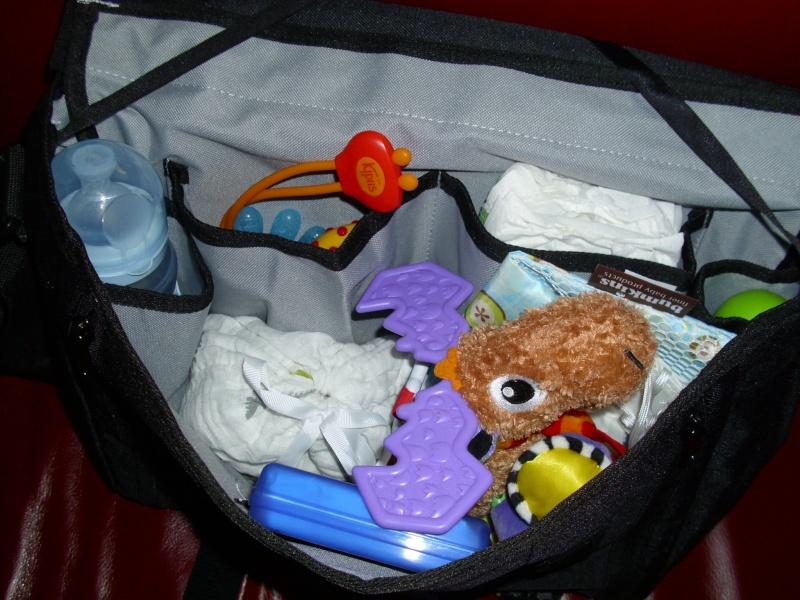 two bottle pockets that can be reached from the outside or inside the bag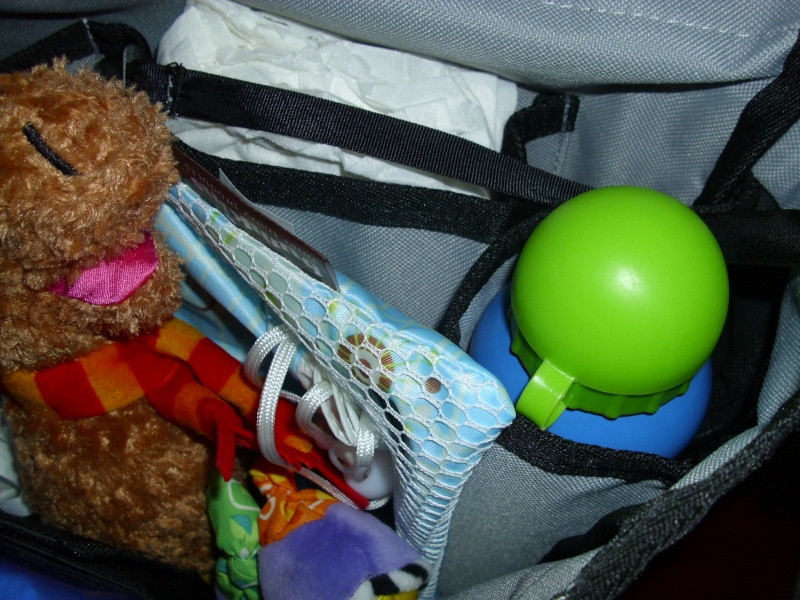 and two zippered pockets for smaller and not so masculine stuff like creams, extra soothers or anything else they may need.
The thing I think is great is a built in wipes case with a wipes window! Very practical!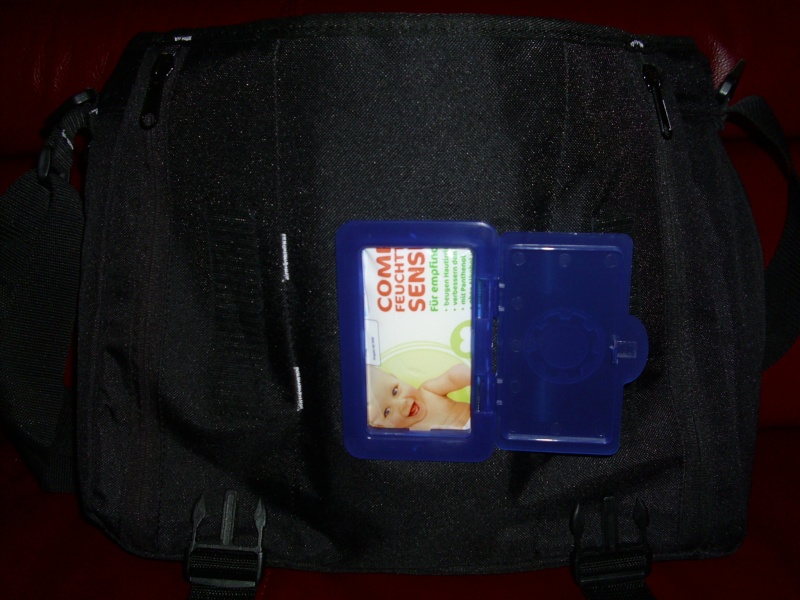 This is a messenger style bag, so guys don't look feminine wearing them, and the adjustable strap makes it easy to attach it to any stroller.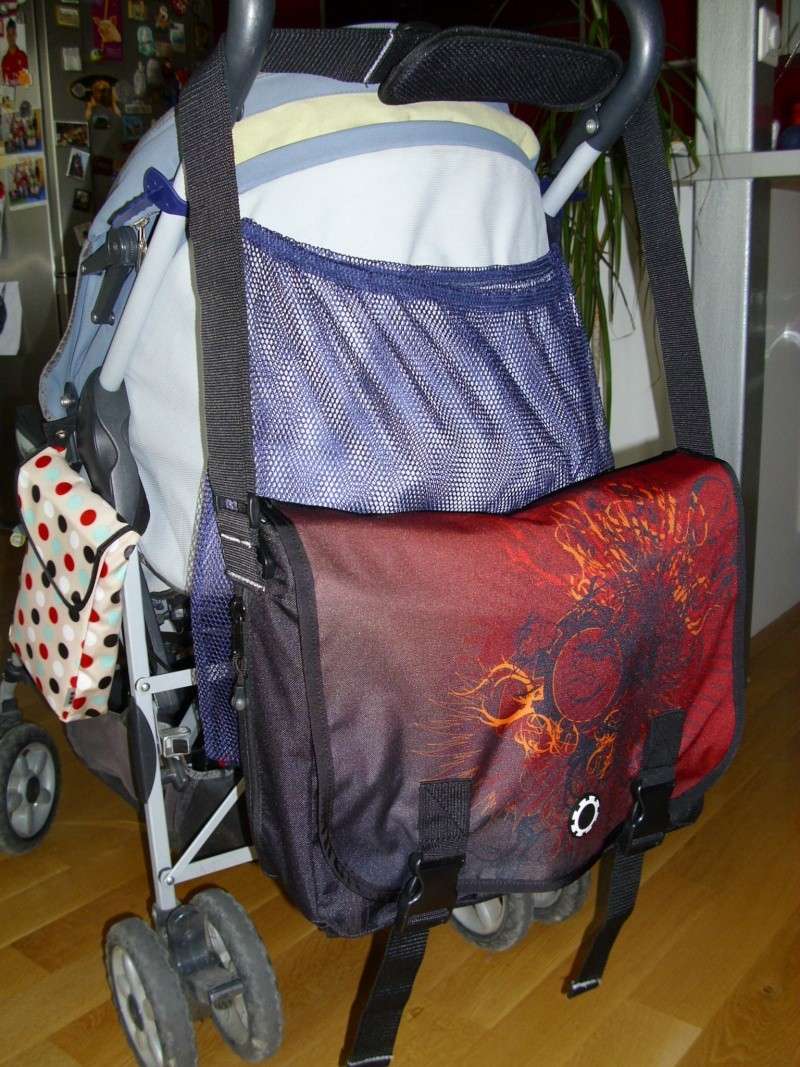 What I find the best feature of this bag is that it doesn't look like a diaper bag, but simply as a bag so when my husband is not taking the baby out for a walk, he uses it as a brief case since his laptop fits in it perfectly!
In short – this is a great looking bag for all those manly man that love to spend a lot of time with their kids!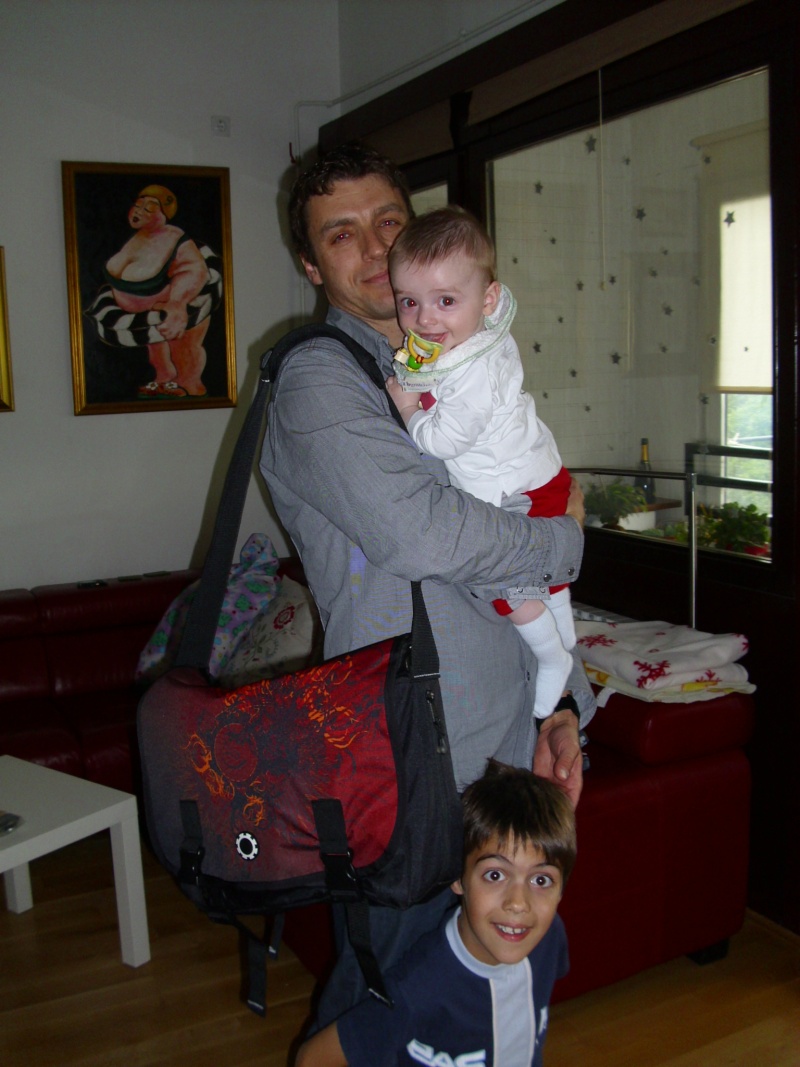 Thank you Dad Gear for this great bag, and thank you LDD for carrying their products!